<!–– Local Business Schema Markup, added 8/24/2022, by AD NWD ––>
Veterinary Clinic in Gilbert, Arizona
Also Serving Pets in Chandler, Mesa & the Surrounding Area
Welcome to Anasazi Animal Clinic
When You're Here, Your Pets Are Family.
Anasazi Animal Clinic is your local, fear-free certified vet in Gilbert, Arizona. We pride ourselves on having respectful, caring interactions with our clients and their pets. Our team of exceptional veterinarians, techs, and front office staff all have pets of our own that we adore, and we will do everything we can to ensure that your furry babies are well taken care of with the greatest compassion and with the latest technology. After your visit, we want you to feel a sense of belonging, understanding and respect. It's important that you know that you and your pet are special to us. Thank you for allowing us to be part of your lives.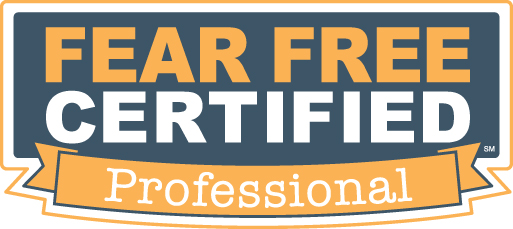 • Competitive Pricing • Discount Health Plans • Financing Available (CareCredit)
Comprehensive Care
• Vaccinations • Surgical Services • Routine Wellness Exams
My dog Jimmy went in to get his teeth cleaned and also had a baby tooth pulled out. The staff at Anasazi Animal Clinic  were so nice and friendly. They were very prepared and gave me everything I need to care for my dog after the surgery. I am so happy with my experience here!
This is the BEST clinic in all the world. I would not go anywhere else. All the staff is right there to assist and make sure you and your pet is well taken care of.
Everyone with whom we visited at Anasazi these past two days was very welcoming, knowledgeable, and comforting. We have been taking our cats to this clinic for the past 25 years. All throughout that time, our precious pets have received high-quality care. Dr. Lee, Michelle, Steve, and Anita handled our latest cat visit/procedure in a very kind, thorough, and professional manner. Thank you, Anasazi, for all you have done for us!
Everyone was wonderful they all truly cared about me and my dog. It is my first dog and they where all so nice to answer any and all questions I had.
Map
Anasazi Animal Clinic
425 W Guadalupe Rd, Suite 112
Gilbert, AZ
480-497-0505